Binary Evolution is one of the foremost Information Technology providers for Australia and international companies delivering Managed IT Services across all industry verticals. We provide full support for all business operations that rely on technology to operate.
We have experience in providing outstanding support services to companies in Medical, Pharmaceutical, Accounting, Legal, Logistics Manufacturing and Property Management. Our team has a combined working experience of over 80 years in supporting and improving business IT systems.
One size fit all is not our mantra. You know what your business needs, and we will find the solution that fits.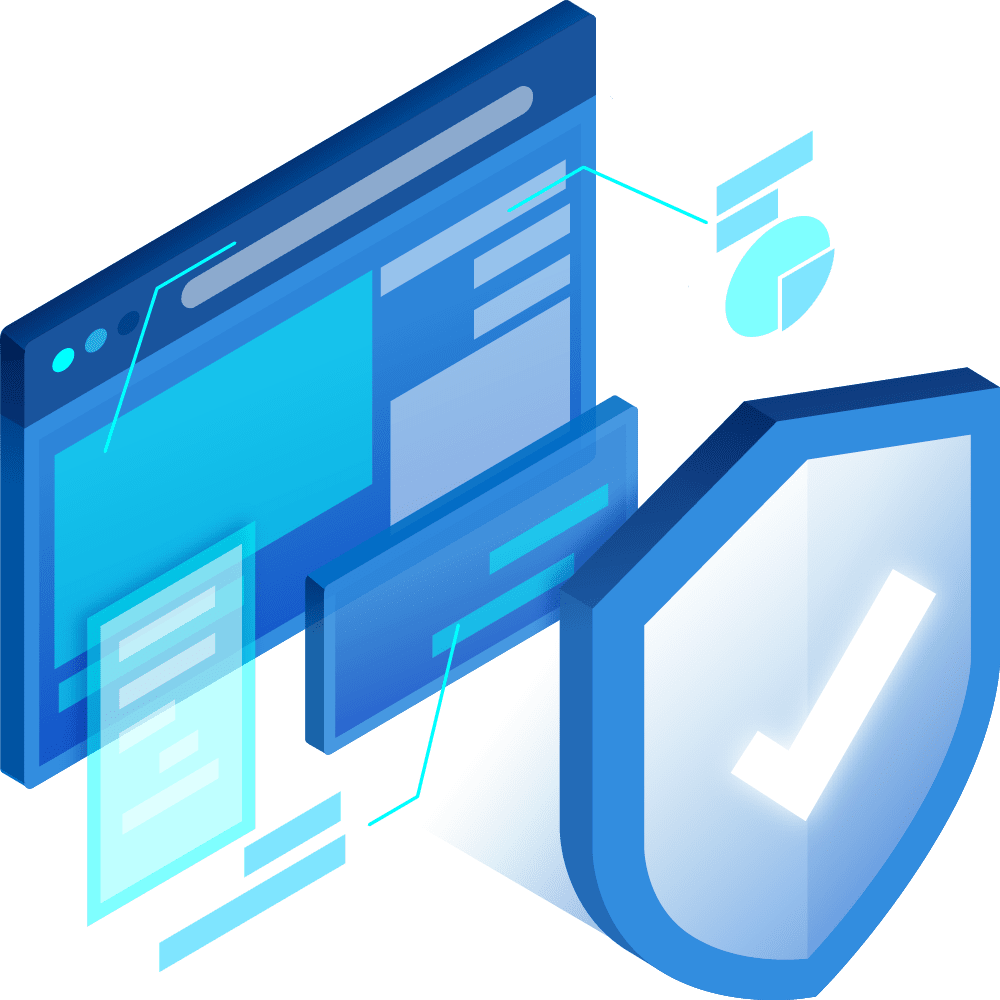 Professional IT Consulting
Connect with a Professional IT Consulting Team Today
With professional IT consulting, companies of any size can tap into the true potential today's technology holds for business. However, with so much data and so many competing demands for your attention, it's not always easy to make your technology work for you the way it should. Determining how to plan for the future and how to keep your business's data safe are other challenges that might fall by the wayside when demand rises, and your teams stay busy all day, every day. At Binary Evolution, we set out to build a service that could help change that reality for companies such as yours.
One of Australia's foremost information technology service providers, we capably deliver a full suite of managed IT services spanning virtually all industry verticals. So, if something in your business relies on technology to operate, we're here to provide the support you need. With experience across multiple industries and a clear commitment to creating outstanding results for our clients, we occupy the ideal position to help your business stabilise its approach to technology and prepare for its next growth stage.
"One size fits all" is not how we do things. You know best what your business needs. Our job is to find the solution that meets those needs. Here's how we do it.
What Sets Binary Evolution Apart Among Professional IT Consulting Services
Achieving excellence in the service we provide for our clients is our primary goal. We understand the importance of your investment in managed IT, and we exercise care in everything we do to ensure you receive the best possible value from that spend. How do we achieve those outcomes? Consider what makes our service stand apart from others:
Our team features more than 80 years of combined industry experience, giving us an incredible depth of understanding to draw upon to serve your business better. With these decades of experience, we more easily identify the best solutions and chart the right course for your business.
We support a huge number of industry verticals, and have direct experience in supporting companies in fields such as the medical, pharmaceutical, accounting, legal, logistics, manufacturing and even property management sectors. This broad understanding lets us better serve you.
We tailor our services specifically to suit all our business partners. We know that no two businesses are alike, and thus different approaches require different technology.
The Benefits of Choosing Outsourced Managed IT Solutions
Why invest in third-party IT services in the first place to handle processes such as Azure management for more agile cloud deployments or providing workstation support? When you do, you'll have the opportunity to tap into several different benefits. These advantages for your business include:
A more effective use of your IT budget. With experienced assistance and a clear plan for supporting your business's needs, you can avoid undirected and wasteful spending in IT. Instead, you can make sure every cent counts.
Less stress, less downtime, and less frustration — plus improved staff morale. With managed IT, you can enjoy more consistency, plus the knowledge that you have the right solutions for the job. Ultimately, that makes everyone's job easier.
Immediate access to critical troubleshooting support when serious problems arise, such as virtual desktop service. When downtime does occur, the old saying rings true: "time is money." Robust support such as the kind we offer equals faster solutions when issues arise.
Problems You Can Address with Small Business IT Support in Brisbane
Alongside the benefits our service offers, we're also highly skilled problem solvers. We've seen and handled many of the most common and uncommon IT issues, so nothing surprises us — we're ready to help. As soon as problems arise, we'll be prepared to troubleshoot the concern and explore solutions. Some of the most common issues we solve include:
Capacity problems and process bottlenecks caused by technological mismatches or poorly deployed software. Through our consulting services, we can analyse what works and what doesn't in your procedures and provide suggestions for improving them.
Poor access to your business data. Could you improve productivity and discover a better way to enhance your processes with better reporting? We can create the systems you need to gather and learn from this information.
Uncertainty about how to plan for the future evolution of your company's IT infrastructure. Let's discuss how to prepare for tomorrow so you can refine and enhance your competitive edge.
Our Server Backup Services Provide Critical Business Continuity
How safe is your business data right now? We don't just mean hackers and other potential intruders. If your computer systems suffered a significant failure tomorrow, would you be able to recover? Many people overlook technology as an element of business continuity, but we believe it is critical. We provide several types of backup services to assist you in this area:
Complete server backup solutions. Let us make sure that you're ready for anything and that critical business data won't disappear in the event of a hard drive failure. We provide fully managed server solutions, so you never need to wonder if you remembered to run that critical daily backup process.
Workstation backup solutions. Alongside server solutions, we provide assistance backing up individual workstations so that employees don't have to worry about data continuity.
Disaster recovery planning and contingency evaluation. How will you recover from a serious issue, such as a fire that destroys physical hardware? Our team assists with in-depth planning, so you have an immediate road to recovery to make setbacks less troublesome, from individual workstation backup options to whole-enterprise solutions.
What You Can Expect from Us Regarding AWS Management Service
At Binary Evolution, we're skilled at working inside the cloud, too. From Azure to AWS and other service providers in between, we understand how to place your business on the best possible footing with this type of assistance. So, what should you anticipate from using this type of service?
An advanced understanding of how to best leverage these solutions for your business. We know everything from configuring AWS buckets to helping you explore machine learning solutions with Azure AI. So, when you have questions in this emerging technology area, we come prepared with the answers.
 A plan for scale. The best part of working with cloud computing services is their effortless ability to scale with your business. When you need more capacity, it's easy to find. We'll determine when and how you'll need to make upgrades as your business grows.
Troubleshooting and maintenance. When things go awry, it can knock out critical services in your business, even in customer-facing applications. We'll get you back online as soon as possible.
Should You Invest in vCIO Services?
Alongside individual IT services, such as backups or cloud management, we are also capable of operating as your "virtual Chief Information Officer" or vCIO. Likewise, we can also serve as a virtual Chief Technology Officer for your business. When is this type of service right for your needs?
When you need to stay on top of changing technology and achieve scale, a vCIO is ideal. It's not always easy to plan for the future, and you could ultimately buy too much technology or invest in products you don't need. Your vCIO helps guide these decisions with thorough assessments related to your business.
When you need a more neutral opinion on your operations. Because a vCIO or vCTO does not occupy the c-suite level in your business, they provide advice and insight but without full decision-making power. That lets you enjoy the benefits of the role without putting "too many cooks in the kitchen".
When you need the experience and knowledge of an entire team behind the role. With businesses such as ours, you aren't simply hiring a vCIO — you're tapping into the combined knowledge of our entire team. In that sense, a virtual officer represents an incredible value.
What You Stand to Gain by Choosing Binary Evolution
From better on-premise backup solutions to explorations of new technologies that could expand your business capabilities, the Binary Evolution team is here to ensure you always have the help you need. By investing in services such as ours, you can place your organisation on a more competitive footing, make every tech investment more likely to generate a positive ROI, and reduce your team's stress levels. With flexible service solutions and competitive terms, we can form the core of your IT — or just provide the quick insights you need. For further discussions about how we can help, contact us today.