FIND YOUR COMPETITIVE EDGE WITH OUR IT SERVICES IN BRISBANE
Nowadays, IT is an integral part of our daily lives, especially when it comes to business. However, equipping the team with the appropriate hardware and software for their jobs, storing and securing your sensitive company and client data, and keeping everything running takes know-how, effort and time.
So, when you and your team don't have the time to attend to IT resources, whether purchasing, hiring or maintaining, consider using managed IT services in Brisbane. We not only help your processes run more smoothly, but free up your time to focus on your work and clients.
WHAT YOU SHOULD KNOW ABOUT MANAGED IT SERVICES IN AUSTRALIA
IT solutions provider companies aim to limit frustrations and optimise productivity. As a result, outsourcing to an IT solutions company takes several time and energy-consuming tasks out of your hands, including: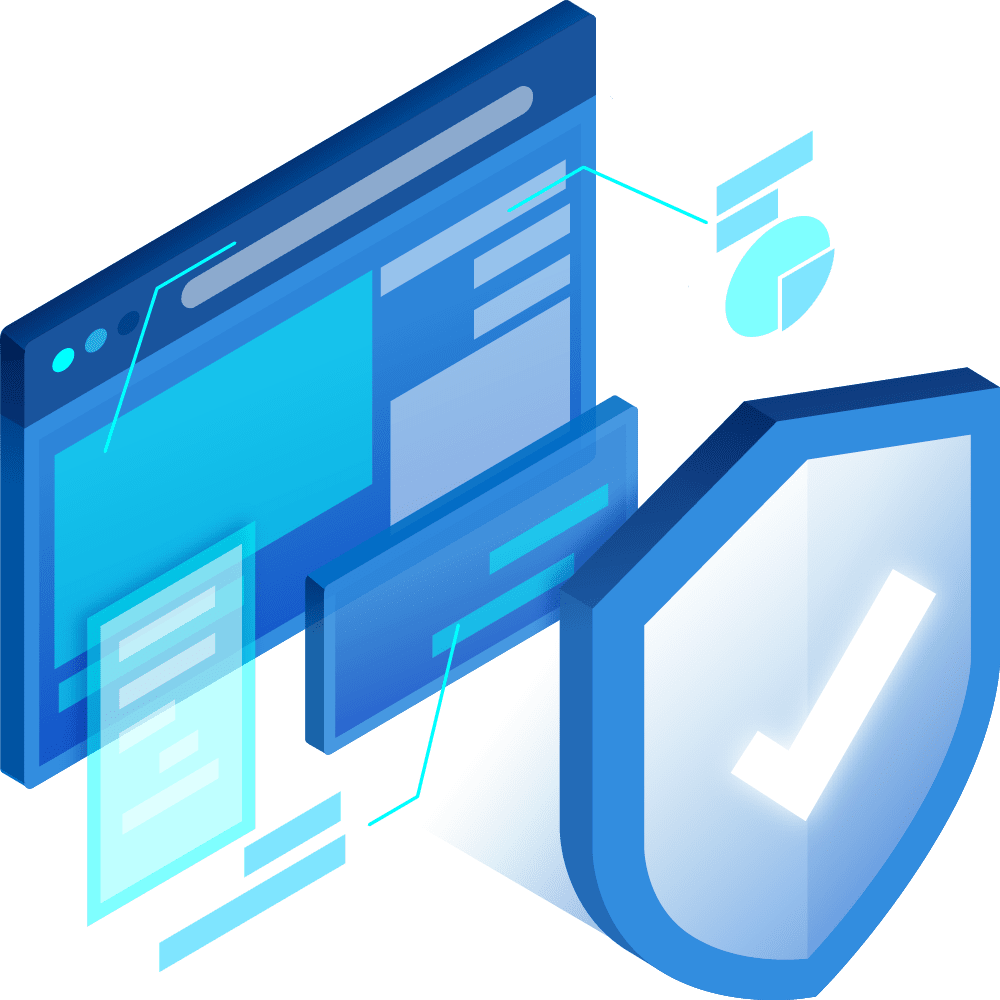 Setting up and maintaining IT infrastructure: Your IT infrastructure is responsible for almost everything your business does, whether it's designing, information analysis, data storage and management or your daily emails and zoom meetings. So, ensuring the proper equipment, appropriate devices, and regular maintenance is crucial to meet your objectives and deadlines. Your IT services provider will take care of all of this for you. They'll evaluate your needs, source the best solutions, negotiate the best rates, install hardware and software, set up your network, upskill your staff, troubleshoot any issues, and keep it all up and running.
Supporting users: Once your team is equipped with the resources to do their jobs, your IT support company provides a dedicated IT service desk with enough technicians and professionals across all branches to provide on-site and remote support, 24//7.
Secure user devices: We use cutting edge software to secure devices so that your team can continue working with confidence and peace of mind. We safeguard your sensitive information and communications using strong password creation and maintenance, biometrics, antivirus and antispyware installation, software updates, VPN options, and data encryption.
Round the clock monitoring: Managed server solutions allow your IT solutions company professionals to constantly monitor your entire network, identifying and addressing any bottlenecks or emergencies before they become a serious issue. Network encompassing monitoring software alerts us regarding resource consumption, bandwidth and high traffic congestion, allowing the team to prevent outages timeously.
IT services firms are no strangers to multiplatform situations, hybrid setups and multiple, even multi-country sites. The experience of operations offering IT solutions in Brisbane positions them to manage even the most complex corporate requirement.
THE BENEFITS OF AN IT SOLUTIONS PROVIDER
Managed IT services take care of the gamut of your information technology solutions and requirements, including end-user support, data centre systems and cloud storage, cybersecurity and disaster recovery planning.
The benefits to you are numerous, including:
OPEX planning: Instead of trying to forecast your budget across numerous diverse IT requirements, evaluating business needs, assessing suppliers and negotiating costs, your outsourced IT solutions for business will do this for you, saving you time and money through their extensive network and conveniently providing all your IT expenses in one, transparent monthly fee. This cost will usually include all day-to-day hours, fees and unforeseen expenses, yielding your expenditure predictable and scalable.
Reduced overheads and CAPEX: Outsourcing your IT management helps reduce overheads such as salaries, benefits and office space maintenance. In addition, you'll avoid recruitment and training time and costs by employing a fully qualified and experienced team who can hit the ground running. You'll also benefit from savings on capital expenditure associated with going it alone, such as licensing and consulting. The extended timeline inherent in your IT vendor's service level agreement also keeps labour rates low.
Speed of response: Your chosen IT management services provide 24/7 year-round service, meaning your team never has to wait to get back online, keeping your business on top of delivery and enhancing productivity. No more cold sweats and tears on a Sunday evening, trying to prepare for that critical pitch on Monday morning.
Sourcing high-quality input: A significant advantage of outsourcing to an IT management team is that they come ready for action; fully trained, qualified and certified, they can immediately start fulfilling their role within your business. You need not spend time recruiting, training and onboarding an in-house department, time you can now devote to your clients and deliverables. In addition, your IT services group will come equipped with state-of-the-art knowledge, technology and software to provide your team and business with a competitive edge.
Proactive management: While your staff may not have the time to anticipate problems, dealing with issues as they arise and wasting valuable time, your IT support in Australia will have the experience and insight to proactively manage and prevent potential pitfalls, keeping your company operating continuously and smoothly.
Cybersecurity and backups: The risk of a cyber leak, attack or hacking is high. Don't take the chance: your proficient IT management team will implement up-to-date security strategies and measures to minimise your risks. Having a reliable backup in place is vital, so that your IT company can protect your business from potential risk and recover lost data or information.
Improved efficiencies: By utilising cloud computing put in place by your IT solutions professionals, you'll introduce increased and faster access to resources, reducing technology inefficiencies and improving your speed to market. In addition, operating in a cloud-based environment facilitates rapid expansion or downsizing where appropriate, keeping your business digitally agile to meet the changing demands of customers.
Outsourcing IT solutions will take care of your tech while you concentrate on your business, your team, and your clients and save you money. It can also improve productivity, leading to even more significant growth. In addition, by providing cloud computing, your team will have access to virtual desktops; and access to the cloud from wherever they are – an essential advantage during this pandemic.
WHAT SETS US APART REGARDING BUSINESS IT SUPPORT IN BRISBANE
We are a leading IT solutions provider with a combined 80 years of experience in IT support. By partnering with us, you are choosing the following in service excellence: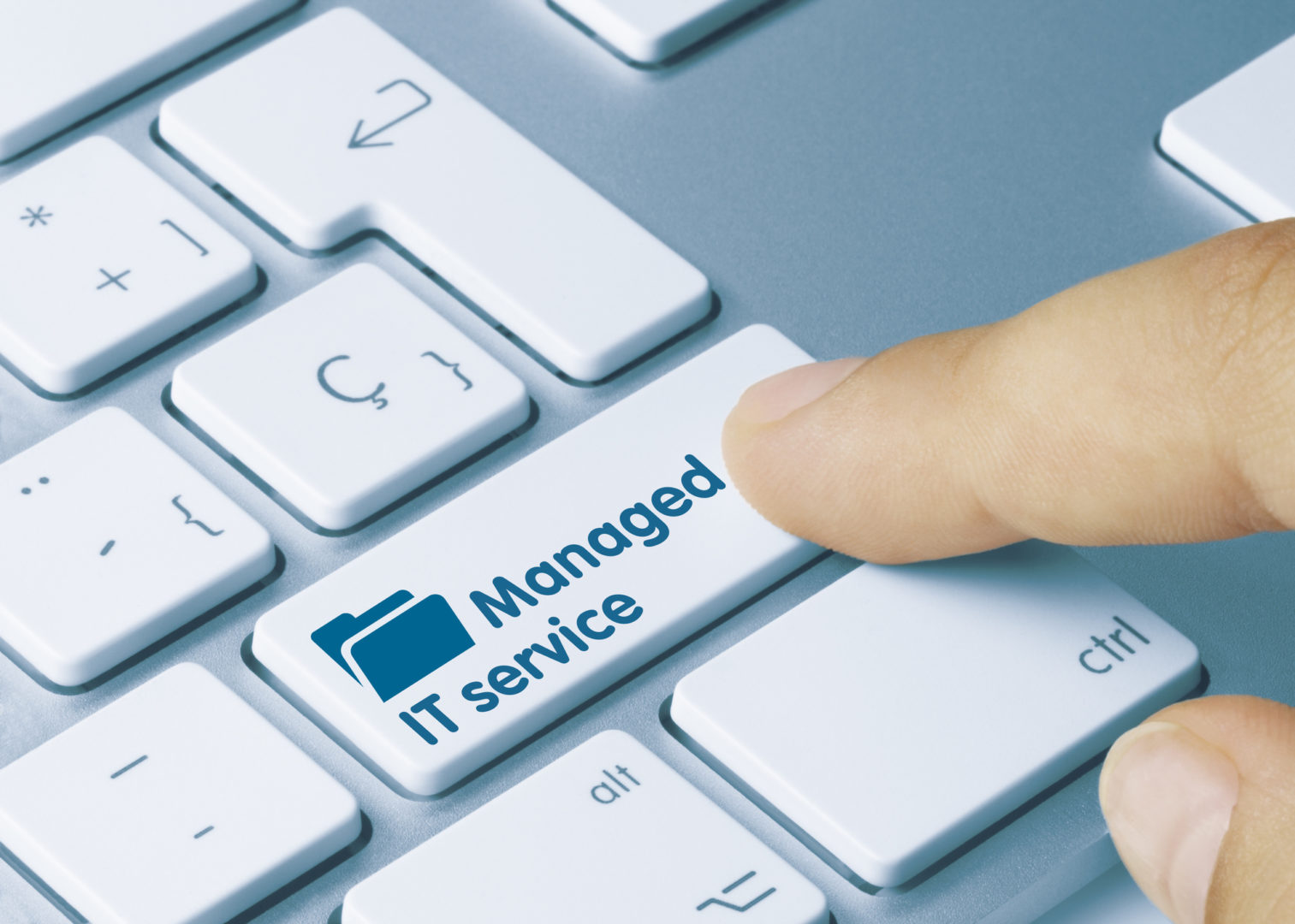 Tailored solutions: Long experience tells us that no one business is alike. As such, we consider your operation unique with individual needs and resource requirements when designing your business IT solutions. Our team will work with you to ensure your situation is addressed and enhanced for optimal functioning with minimal disruption.
Wealth of experience: In the same way that no individual business is the same, so each industry has idiosyncrasies for incorporation. Our exposure across numerous industries includes legal, pharmaceutical, manufacturing, accounting, property management and logistics. This broad understanding means we know your business needs, what works and what doesn't work, and how to go about creating your solution as soon as you contact us.
'Prevention is better than cure': Our operation is built around this adage, spurring us to take every opportunity to prevent IT problems, breakdowns, frustrations, delays and reduced productivity for you and your team. Whether remote, over the phone, over the web or on-site, our driving objective is to stay on top of your IT performance. That responsibility includes your infrastructure, network, and users to provide your business with the right platform from which to get ahead.
Responsiveness: We understand that a quick response to your query or issue is crucial to maintaining the high level of productivity you envisage. That's why we always have standby IT support in Brisbane, equipped with the right tools, skills and experience to resolve the issue fast and get you back online as soon as possible. What's more, with our proactive monitoring in place, you'll also experience far fewer difficulties. Regardless, our remote capability means we are always available and immediately able to attend to your problem.

Online self-procurement:

We also offer the option for online procurement. Order your software, computer, printing and other electronics hardware, storage and networking requirements. Then, view product details and availability, get an instant online quote and place your order. It's easy, and for peace of mind, you can track your order from packing to delivery stage.
Our pay-off line is 'technology redefined'. Our Brisbane IT support team lives up to this motto by going out of our way to bring you innovative and inventive solutions to meet all your industry and operation-specific needs. As your team and business grow, our team will keep pace with your progress and success.
ABOUT BINARY EVOLUTION
We provide constant, consistent information technology monitoring, management and support for your business. Our affordable services straddle the gamut of IT activities, and we have the capability and capacity to service all departments and most industry categories. So, whether you require high-level, international corporate IT management, SME business support or IT services for healthcare, we have the tools and the skills to assess, equip, monitor, maintain, manage and support.
So, don't let technological frustrations hamper your progress; contact us today to find out how we make your life easier, more efficient and more cost-effective and take advantage of our complimentary technology audit.