Many people are confused by the term "cloud services" because they don't understand what the "cloud" is. To keep things simple, the cloud is a ubiquitous concept. The "cloud" is everywhere, but most people don't notice it. We're all interacting with the cloud all the time, however. 
People access the cloud when they check their emails, when they share documents with colleagues when they enter customer information into a service like Salesforce, and onboard employees through Workday. We're all using these cloud services without a second thought. 
While it can be difficult to define just what the cloud is, it's much easier to explain the different cloud services we make available. We offer a full range of cloud services to let companies focus on their goals. You can count on us to manage the day-to-day monitoring and maintenance of your IT infrastructure. We will keep your system safe and have backup options ready to go when you need them.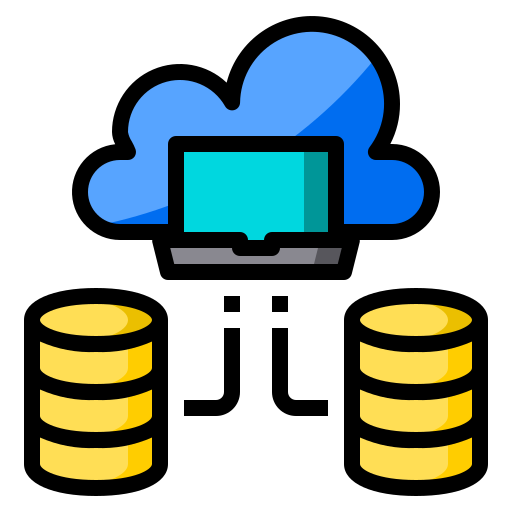 Cloud Security
One service we provide is a robust cloud security service. We assess your network for vulnerabilities and patch up any problems we discover. We are proud of our cloud security services and how they work to protect you. Our data security and encryption protocols, for example, keep your data secure at all times – whether it's sitting on the server, being sent around the world, or being accessed remotely. 
Disaster Recovery
Efficient disaster recovery is one of the best aspects of adopting cloud services. It takes the right technology and team to pull off effective disaster recovery. Our team will help keep your business running, protect your data, maintain productivity, and ensure revenue continues to flow in no matter what happens. 
Virtual desktops
A virtual desktop allows you to connect applications and desktops to the cloud. This means that anyone can access their computer remotely through a secure internet connection and use it as if they were in the office. Virtual desktops are also a safe environment for testing security protocols without running the risk of infecting a central system. 
seemless cloud integration
It can be a challenge to pull off cloud migration. It doesn't matter how big your company is or how complex your corporate infrastructure is, we can handle the cloud migration without any impact on your business proceedings.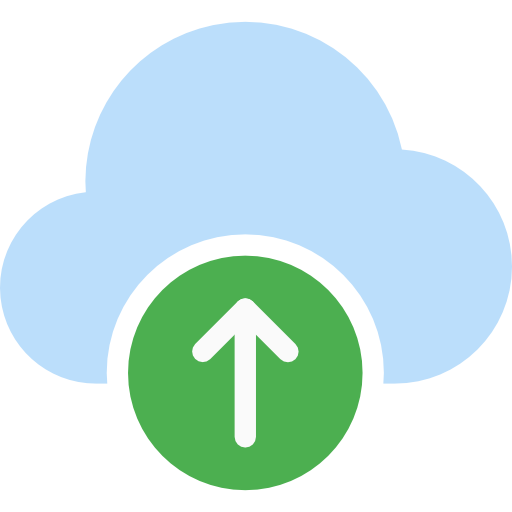 scalable it infastructure
We want to make going virtual as cost-effective and seamless as possible for you. Our dedicated staff will create the perfect cloud environment for your business. Our infrastructure can be easily adjusted to suit the changing needs and demands of your business, so you're only ever paying for as much as you need. 
Cloud IT Services
What You Can Expect from Our Cloud IT Services
When one hears Cloud IT services, the first question that comes to mind is "What is Cloud?". To make it easier, the "cloud" is a cluster of servers that you can access over the Internet, whether through emails, Google or software. There are countless ways to access the cloud, and chances are you access a form of it daily. (Gmail or Microsoft 365 are an easy example). We make a full range of cloud server backup services and security services available to ensure your systems remain secure and completely functioning.
Although we understand you need to keep your business and classified information confidential, and accessing this information through cloud services can be rather scary, we're here to ensure this runs smoothly and safely. We manage your day-to-day services and run your monthly maintenance schedules to have your backup ready when you need them.
Signs You Should Invest in Cloud-Based Integration
When running a business, there will be minor tell-tale signs that you require cloud-based integration services. These signs should come one by one, but if you ignore them, they might come crashing down all at once. Either way, as cloud services providers, we'll be right here for you when you notice them.
As you are going through your daily routines, you will notice your in-house servers might start crashing. For example, as a live video streaming company, this might often happen since users log on to watch your videos more often. If this is the case, it means your servers have an overload of users and may need to invest in cloud servers to carry the load. In addition, cloud servers can manage scalability.
Having your clients update their profiles. Doing this is the best reward with online profiles, and all companies will attest to it. Having your clients update their information online saves a lot of time, and being able to do it yourself as well makes it so much easier. It also means the data is exceptionally accessible. But there is one problem. Security. With the right cloud services, you will always have secure and accessible data.
Starting your company nice and trim is one thing, but now you're big and have thousands of clients. Using one computer that still uses Windows Vista probably won't cut it. Upgrading might cost you, but doing it will save you a lot of time and money in the future. Once your data is on the cloud, you can access it from anywhere and update it from anywhere too.
Suppose you're thinking of analysing your business, finding out how you're projecting and seeing where you might end up in the next few years. In that case, your data analyst will thank you for having all your information ready and organised on a cloud server. They will access all the necessary data and make all the required projections without wasting any precious time.
The Benefits of Cloud Services Management
Hiring a cloud migration service will transfer your information from local storage to a secure cloud location for you to access from anywhere.
Cloud servers mean you will receive higher speeds networks and servers. You will access websites and avoid malicious attacks more effectively with cloud services, and you will avoid online route congestion.
With our cloud services, we ensure you will service better security while browsing and storing your data. For example, we do background checks and run interactions with web pages to help your computer avoids attacks and viruses. This service enhances your computer security and avoids the chances of anybody accessing your cloud storage data.
Depending on your web traffic, your cloud services will stay up to date with scalability. Although it will remain fluctuant as your pace changes from day to day, we understand that you might be busier some days than others. We ensure our cloud services remain updated with all the latest trends, threats, and challenges with rapidly evolving technology.
Our Cloud Integration Services
We have a wide range of cloud integration services available for you to choose from. So, contact us if you have any queries, and we will work out the best packages that will suit your needs.
We have cloud security; we protect your network from vulnerabilities and help fix any issues we might come across. This service also suggests adding a layer of protection and protocols onto your already existing servers to ensure they are as safe as possible.
One of the best options available, and one of the hardest options, is disaster recovery. Unfortunately, few IT companies can accomplish this task. It would take an extremely sophisticated virus to remove data from cloud storage and for us not to find it again.
If you must quickly access some client information, but it's on your computer at work, and you only have your home computer with you, we have the virtual desktops available. This service allows you to virtually connect to applications on another computer to look up information or for any reason you require.
It doesn't matter how big or complex your company may be, we ensure your cloud integration runs smoothly and efficiently. In addition, we include hybrid cloud management into our packages. This service means you can combine your private cloud with your public services.
Include your scalable infrastructure. Day to day business can change and fluctuate. The benefit of having your data on a cloud server is that the server can manage your infrastructure daily. Choosing a scalable cloud service means you will only be paying for what you need.
Why You Should Use Binary Evolution
Our public cloud management services are one of the best IT services in Australia; we deliver cloud-based IT solutions for a range of companies for total IT support. We support companies in the medical, accounting, legal, logistics, property management, and pharmaceuticals industry. Our staff have a combined over 80 years of industry experience, and we take pride in improving and supporting business IT systems.
At Binary Evolution, we disagree with "One size fits all". We believe that your business is unique, and your IT solutions should be too. So, we plan out a full service with you and work out what your business needs to fully thrive. Just a standard cloud server is what most people want, and we understand that, but to fully thrive, we get to know you and work on your business plan and offer you a complete package including a fully integrated system. This way, you will be able to include security, storage, virtual desktops, infrastructure, and disaster recovery into your quote. Contact us today for any further queries – we cannot wait to hear from you!