Managed IT Services Brisbane
Managed IT Solutions for Brisbane based Businesses
Is your business seeking IT Solutions?
It's not enough for a company to have IT systems, but also that those systems are always available and ready when needed. Maintaining IT services and equipment with an in-house team is expensive, and can mean you miss out on having people with the latest knowledge. That's why you should leave IT to the experts with Binary Evolution Managed IT services Brisbane.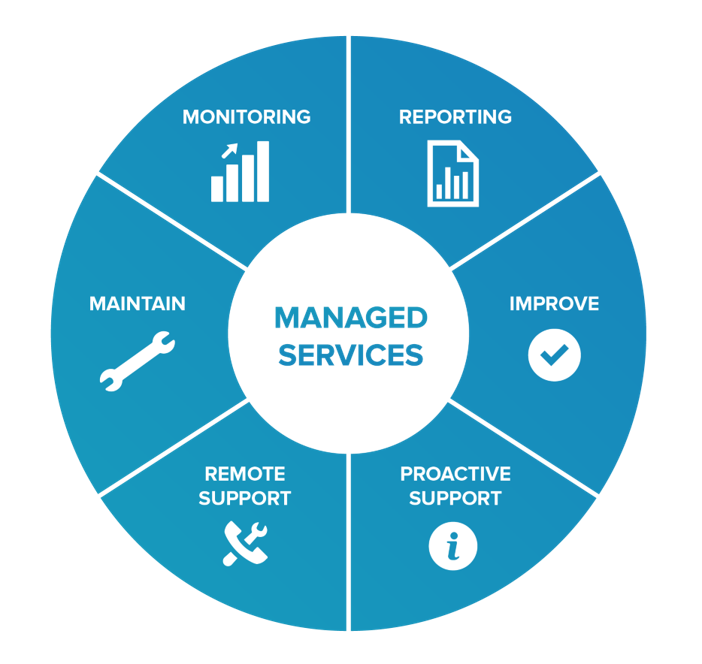 Brisbane's best managed it solution 
Our team of dedicated managed IT services providers offer management of the systems and networks that keep your computers, networks, and servers running. Using our services means that you deal with minimal downtime and get maximised productivity from your IT department. We'll work with you to create the best service plan for your needs, so you only pay for as much as you need.
We offer a wide range of managed IT services to manage all your needs. As a provider of remote IT support services, we have tools in-house that let us keep a close eye on your network and how it is performing. These tools allow us to check your system for viruses, run network monitoring and web monitoring tasks, check security, and run and keep backups remotely. The tools we use to let us protect your systems from hacking, encryption viruses (ransomware), and other kinds of security issues. All without any intervention on your part so you can relax knowing your system is in safe hands and running smoothly.
our team of it experts
Our team of highly qualified support technicians provides support and managed IT services for individuals, SMEs, and professional firms. We also work with small businesses and provide onsite support when needed. We offer a wide variety of managed IT services, including security services, network solutions, and more. We provide remote monitoring, remote, and telephone support too.
We base our business and ideals on the old adage that prevention is always better than the cure. We take a preventative and proactive approach over a reactive one, meaning that IT problems are fixed before they become serious issues. We base our IT services to the needs of individual clients. We also scale our services and grow alongside your business to maintain continued support.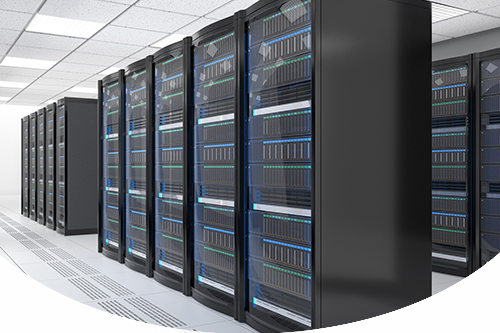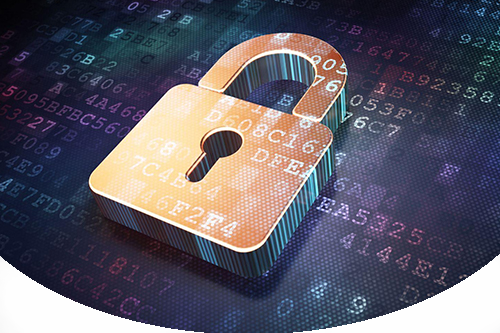 how important is a managed it service?
We understand how crucial it is for your business to have a robust IT infrastructure. This is why we provide nothing but fast and affordable, convenient IT services to our clients. We respond quickly to any questions and problems you may have and work hard to minimise downtime as much as possible. If you are a business owner or manager and in need of a managed IT service, then you can find what you need with Binary Evolution.
All of our staff are trained, friendly, and readily available to help you in any way they can with IT support. By choosing our services, you can expect to get nothing short of the best service from the best people. Our team is dedicated to delivering swift and satisfactory solutions to your business. Our team is ready and waiting to hear from you!
Managed IT Services in Brisbane
Managed IT Services in Brisbane Supports a Diverse Range of Industries
Information technology is a fundamental division of business today, and without efficient IT systems in place, you may find it challenging to keep up with the fast pace of modern trade. Introducing professional IT consultants into your team will streamline your workflow while increasing your sales and boosting your profits. Binary Evolution offers a range of managed IT services in Brisbane to keep the technology behind your business running at its best.
What Are Managed IT Services?
Managed service providers are third-party firms that offer your business a permanent solution for areas of work that require specific skill sets and knowledge. Our experienced team provides IT managed services in Brisbane that cater for various business models in many different industries. We can work as a stand-alone team or with an existing IT department to support your daily operational activities. Here are the primary ways in which our professional team can help you improve your business:
System security. Cybersecurity is essential for any modern business. We build and implement systems that protect you from malicious software and online security breaches depending on your business needs. Our proactive approach to IT security involves monitoring your systems regularly to save you and your customers from any future security threats.
Back up your data. Damages to your hardware are a potential risk to your business, and moving your storage into the cloud is an essential loss-prevention strategy. We can give you cloud storage using our servers to back up your important company data and systems. Regular back-ups ensure that you never lose any progress during an emergency, and you can continue from where you left off once everything is back to normal.
Employee support. Sometimes technology can malfunction and cause a break in employee productivity. We offer remote and real-time support for employees who need professional IT advice during a time of trouble. We have extensive experience with teams working towards a deadline, and our quick and friendly support team will ease their frustrations and reduce the time lost to IT emergencies.
The Benefits of Managed IT Solutions
Effective IT management is an essential part of a successful business. Technology is constantly evolving, and IT professionals must continuously improve their industry knowledge to provide relevant services. Many business owners choose to hire an in-house IT consultant or team to manage their systems; however, remotely managed services are gaining popularity, and for good reason. Here are some advantages of using managed IT in Brisbane:
High return on investment. Managed services are often more cost-effective than in-house IT teams. By hiring a managed IT services consultant, you can reduce the cost and energy involved in recruiting IT professionals to join your internal team. Managed teams often work with your existing IT employees to reduce their workload and improve their productivity. Our teams optimise your business performance by allowing you to focus on your core activities.
Specialised knowledge. Managed IT service providers are equipped with extensive and specialised knowledge. Our consultants have experience in numerous industries, and we can draw on that experience to provide creative solutions to your IT issues. Our teams are constantly learning and improving their skills, eliminating the cost of keeping an in-house IT team well-trained.
Cloud-based. Moving your team into a remote workspace may be beneficial for the sustainability of your business. Remote working has proven to be equally effective as working in an office, and it could potentially save costs for your business. Cloud-based teams are flexible and adaptable – they can work from anywhere in the world and increase your company's global reach and networking opportunities.
Why You Should Use Binary Evolution for Managed IT Support in Brisbane
We are a leading provider of managed IT services in Australia, and we offer professional IT support for the full spectrum of business operations. We understand that business is unique, and your enterprise is nuanced and specific. We don't believe in generic service packages, and we focus on tailoring our services to suit your business needs. Our highly qualified team has over 80 years of combined industry experience, and our outstanding service speaks for itself. Contact us for more information.
Does Binary Evolution Sound
Like it's for you?
We have a FREE technology audit promotion running!