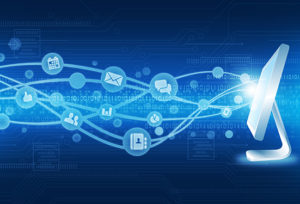 A robust, reliable computer network and IT system are important assets of every company. While the majority of today's companies prioritize operational efficiency, some businesses have limited IT resources and cannot keep up with the updates and network management. That is why some companies choose to rely on a reputable IT company, such as Binary Evoluttion in Brisbane, that offers managed IT services to handle their IT infrastructure. Manage IT services include round-the-clock remote network monitoring and management, managed video conferencing and collaboration solutions, server maintenance, virtual machine management, cloud-based storage, and cybersecurity measures. 
Here are some amazing benefits that will encourage you to invest in IT managed services:
Minimize Downtime

– It's crucial to hire IT experts to ensure that your network operates smoothly. The IT department often involves complicated processes, and one misstep could result in network downtime, security breaches, slow systems, hardware failure, and software-related problems. Hiring IT experts help keep your business operation up and about by keeping your computer systems updates.

Save Money and Time

– When you outsource your managed IT service, it helps eliminate expenses and extra staff. Building an in-house IT team can be costly since you need to buy equipment and hire more staff. Outsourcing your managed IT services ensures everything is handled well, from staying on top of server needs to keeping the database intact and updated.

Secure Your Network

– Despite the advancement of modern technology, cybercrime continues to be a major concern for many companies. A managed IT service helps prevent various security issues and protect your computer network from hackers by monitoring and upgrading your software with the latest security patches.

Provide Data Backup and Recovery

– It is critical for many companies to keep their data and other important information well-protected from hackers. Backing up your company data is equally essential as storing it in a safe place as hackers are constantly looking for vulnerabilities in your computer system. Without airtight data protection, your risk of falling prey is quite high. In addition to cybercrimes, your valuable data can also be susceptible to accidental deletion and natural disasters. Having a managed IT service saves you from the hassles of backing and restoring your data if anything goes awry. 

Increased Productivity

– Addressing potential risks that affect your network security gives you peace of mind. Outsourcing an IT expert means you do not have to deal with system shutdowns and failures that result in costly downtimes. It also allows your team to focus on their core tasks and achieve a higher productivity levels.

High-Level Support

– Investing in an outsourced managed IT service means you get to enjoy upgraded IT systems at no additional cost. It also gives you access to enterprise-level services without having to break the bank. 
System Centralization – Centralizing your network applications and servers results in faster speed and boosts data accessibility of all staff regardless of location. Working with trusted IT companies helps secure mobile and web access points, allowing organization members to work whenever and wherever they are.